Massage Therapy
Students obtain a thorough understanding of massage applicaton for a variety of health related issues.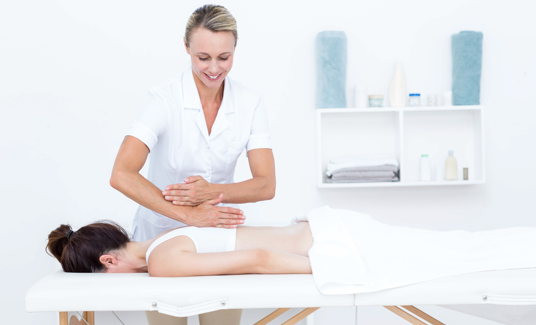 About This Program
Your future is in your hands. Put your education in ours. Attend Massage Therapy School.
Medical Training College has been the Standard of Excellence in massage education since 1992. We give you what you'll need to successfully test for National Certification and to have all the vital skills necessary for a competent Massage Therapist.
MTC is committed to provide you with a solid education taught by a qualified, experienced, professional teaching staff. All of our Massage Therapy instructors are licensed practitioners.
Get More Information About This Program
Massage Therapy Registration Closes in Feburary.
Morbi leo risus, porta ac consectetur ac, vestibulum at eros. Donec id elit non mi porta gravida at eget metus.
Where Do Massage Therapists Work?
Massage therapists work for others or build their own practices, setting their own schedules. Massage therapy opens a variety of rewarding and interesting career settings from:
Day spas, resorts & cruise ships
Health clubs & Fitness studios
Wellness centers & salons
Sports teams, chiropractic offices
Private practice
What Will You Learn In Massage Therapy School?
A good variety–and nothing you won't need. Learn a number of ways to help others by relieving pain, increasing mobility and flexibility, and improving a sense of overall well-being through massage therapy.
The program is balanced with a strong emphasis on the study of human structure and function (anatomy and physiology). Students obtain a thorough understanding of massage application for a variety of health related issues. These classes provide a well-rounded health care background.