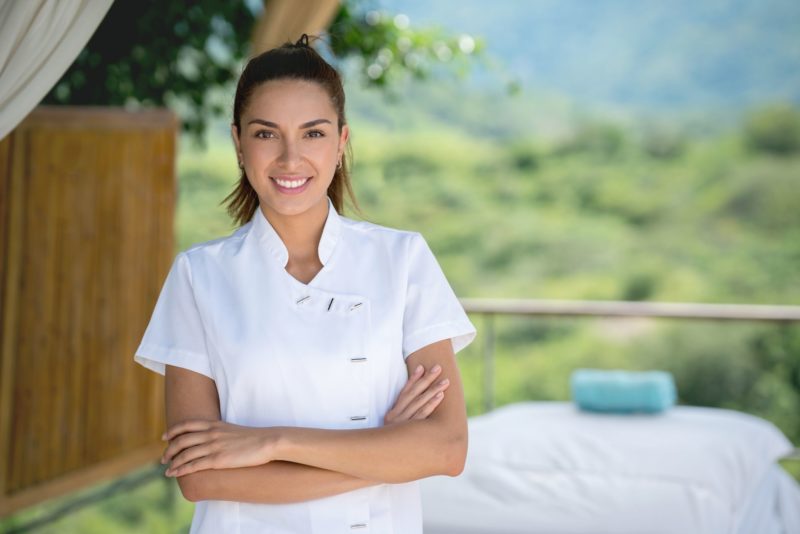 Do you feel like you're ready for a change in your professional life? It can be incredibly frustrating to work at a job that doesn't seem to motivate you. At the same time, it can be just as much of a letdown when your work doesn't seem to be of value. But, no matter where you are or what you're doing right now, you have the power to make a real change in your life. And, sometimes it's as simple as choosing a new path and sticking with it. At Medical Training College (MTC) in Baton Rouge, we've helped hundreds of students prepare for potentially life-changing careers in healthcare. Would you like to do something that matters in the lives of others? If so, our massage therapist training program might offer just the change you've been looking for. 
Learn why massage therapy might be the right career path for you. And discover the many benefits of choosing MTC for your career training.
Why Choose Massage Therapist Training?
Again, if you want a career where you can make a difference by helping others, massage therapy may be the right choice for you. Out of nearly 1,200 surveyed licensed massage therapists, 88% claimed to be "very satisfied" or "satisfied" with their careers. While this number may seem high, it makes sense when you think about it. After all, consider the perspective of someone dealing with pain. Seeing the person who can relieve that pain might be the highlight of their week! 
And the same goes for clients who have been carrying a lot of stress in their shoulders and other muscles. A well-trained massage therapist can use their skills to reduce the tension that may be keeping those muscles tense. And the difference between a stressed client before and after a massage from a skilled professional can be like night and day. 
In addition, according to the Bureau of Labor Statistics, the national median pay for a massage therapist is $43,620 per year. And positions are expected to grow by 32% from now until 2030, a pace that is recognized as "much faster than average." Considering all of these excellent benefits, massage therapist training can be an especially appealing choice for career seekers.
How MTC Prepares Students
MTC's Massage Therapy career training program helps students reach their full potential as professionals in the field. Students are trained in multiple in-demand massage techniques and modalities, including:
Swedish

Sports

Connective Tissue

Neuromuscular

Reflexology

Corporate 

And Spa Therapies
MTC students are also trained to understand the body and how it functions so they can serve their clients better. This can help you become a more versatile and knowledgeable professional when the time comes to embark on a new career!
Find Your Future With Career Training From MTC
When you want a career that's personally fulfilling and has a real impact on others, massage therapist training may be the right choice for you! Call us at 225-926-5820 or contact us online to get started. Also, be sure to take our three-minute Healthcare Career Training Quiz to see if this may be the professional path that fits your personal strengths and goals best. Take the first steps toward a rewarding new career today with training from MTC!