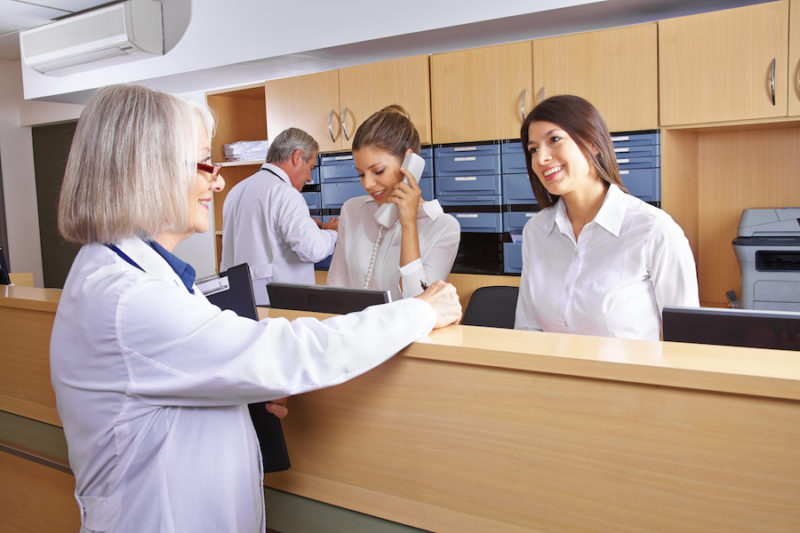 If you've spent any time on our site, you've probably seen all the information we have. Our website gives insight into our programs and helps inspire students to change their lives. Medical billing and coding is often a topic in healthcare education—and for good reason. It's an in-demand skill and an essential part of our Medical Office & Health Information Technician program. 
Baton Rouge Career College Offers Billing & Coding Classes
This article is actually one of our most popular blogs overall. In fact, it was the third most-read post on this website last year. When you read it, you'll see the main benefits of attending Medical Training College. Other than a great education, there are many things our students love. Some perks include affordable tuition, career services, and committed instructors. 
This article also cites the U.S. Bureau of Labor Statistics. This data shows an excellent job outlook for those trained in billing and coding. The average growth rate for all professions is 5%, whereas this one is 11%—that's more than double! What's more, the median national salary is more than $40,000. How great is it you can get medical billing and coding training right here in Baton Rouge?    
Medical Billing And Coding School: How Do You Decide?
Starting school is a BIG decision. A decision-making process to help you decide. When making any kind of choice, you need the information to weigh the pros and cons. To do this, you'll also need to consider your lifestyle, schedule, and finances. Take the time to think it through and come up with a list of questions. Our staff is dedicated to helping you succeed—they even hang graduation robes on their doors. From day one, this small gesture shows you just how focused we are on helping you reach your goals.       
Billing And Coding School, One Night At A Time
So, you've decided to start medical billing and coding training. Did you know you can also choose WHEN you want to take your classes? Here at Medical Training College in Baton Rouge, we offer night classes for those who need it. We understand that everyone's schedules are different. Some people need to keep working their current jobs while they're in school. Others have to take care of kids or other family members during the day. Wouldn't night classes help make that easier?. 
Medical Billing And Coding Training in Baton Rouge
To gather more information to help make your decision, explore the rest of our billing and coding information. If you have questions, contact us online or call (225) 926-5820 and ask! You can also schedule a tour to see our beautiful new campus. We're right off Interstate 12 and Airline Highway. At this location, our campus is easily accessed from nearly anywhere in Baton Rouge. So, now that you've gathered all this information, are you ready to apply? Download our application to start. We can't wait to help you start your medical billing and coding training today!