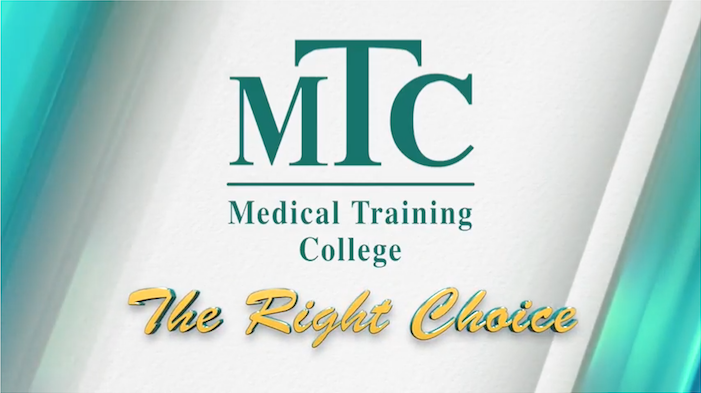 What Is A Medical Assistant?
A medical assistant is a health career employee who works in medical settings, helping doctors and nurses to provide high quality health care services to patients in a number of different environments. This includes hospitals, clinics, and doctor's offices. It is a career where you can truly help people if that is your passion. So, what are some reasons to become a medical assistant?
7 Reasons To Become A Medical Assistant
The Rewarding Work
When you work as a medical assistant, you can make a real difference in people's lives. You can contribute to someone resolving a medical issue or living a healthier life, which is what leads many people into this field.
Growing Field
Medical assistanting is a growing field! There are more than 6,800 medical assistants working in Louisiana right now and the projected job growth for medical assistants nationally, according to official statistics, is 23%, which is well above the average!
Great Work Environment
Medical assistants work in healthcare clinics, doctor's offices, hospitals, and other healthcare facilities. By training to become a medical assistant, you could have career opportunities at these places too! Working in a healthcare setting is a highly sought after opportunity for many people. By pursuing medical assistant training, you can open that door for yourself!
Affordable Tuition
Medical Training College in Baton Rouge has affordable tuition for students enrolling in medical assistant training. We offer a fair price for career training to students who really want to do their best to launch a new career!
Financial Assistance To Those Who Qualify
For those who qualify, financial assistance is available to help students cover the cost of tuition. Being able to get financial assistance can be the difference between attending school and getting trained or never enrolling and we're aware of that. So, we've worked to ensure that our staff knows how to help students obtain financial assistance whenever possible.
Hands-On Training
At Medical Training College, you can enroll and receive hands-on training. Obviously, everyone has to read books in class but we want to teach students to learn by doing as well. A key reason to become a medical assistant is the ability to train by physically doing the activities that medical assistanting will require.
Small Class Sizes
In a medical assistant school like Medical Training College in Baton Rouge, your classes will be small. This means more instruction time for each individual student. We're excited to be able to offer classroom settings where students can thrive, grow, and learn.
Choose Medical Training College
Are you considering going to medical assistant school in Baton Rouge? If you are, choose Medical Training College! Call today at (225) 926-5820 to talk to an admissions representative or schedule a tour now!