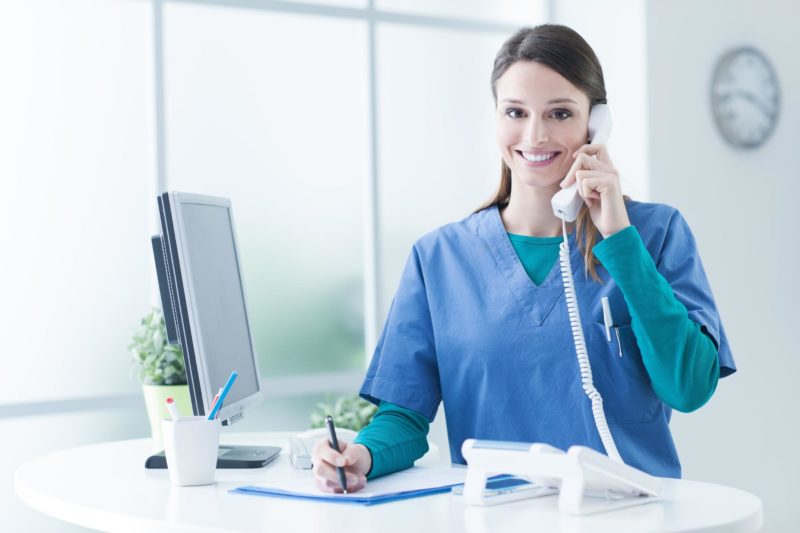 The healthcare field is experiencing rapid job growth. 50% of the occupations projected to have the largest growth between 2012 and 2022 are in the medical field! That's according to Bureau of Labor Statistics. That should be exciting news for you if you're considering changing your career or going back to school to train for a new career. Medical Training College has a rich history of helping students to get trained in the healthcare field.
The question is, are you ready to work in the healthcare field? Here are a few questions you can ask yourself
5 Questions To Ask If You're Interested In A Healthcare Career
First Question, do you like helping people?
Not everyone has the personality or passion that is required to work in a field where you are helping people. But, the massage therapists, medical assistants, medical office and health information techs as well as dental assistants that graduate from Medical Training College have shown that they want to help people. If you have the drive to help people, to make them feel better, then you should consider a career in the healthcare field.
Second Question, where do you want to work?
What sort of work environment do you want to work in? A medical office or healthcare facility is a fulfilling environment. For some people, it's the type of place they aspire to work in. Healthcare facilities are clean, they tend to be stable, and the work is meaningful.
Third Question, do you want to invest in yourself?
Do you have a passion for education or do you recognize how important career training is for your future? Are you the type of person who likes to learn new things each day? With a job in the healthcare field, long after you've left your career training behind you will still be learning new things each day. The healthcare field changes and evolves all the time, so you will need to work to stay ahead of that.
Fourth Question, can you work under pressure?
The healthcare field sometimes requires you to work under pressure or under a deadline. You will need to draw lessons from your work, not just from schooling. If you're able to work under pressure, then the medical field might have career options for you.
Fifth Question, are you a team player?
Medical facilities run well when the entire team is on the same page. So, do you think of yourself as a team player? Do you work well with others? Often your work will affect others and vice-versa, so keep this in mind as you pursue medical career training.
Consider Medical Training College
Since 1992, Medical Training College in Baton Rouge has been offering high quality health career training programs. If you're interested in working in the medical field, contact us! Your admissions team is waiting for your call or email. Don't wait, contact MTC today!