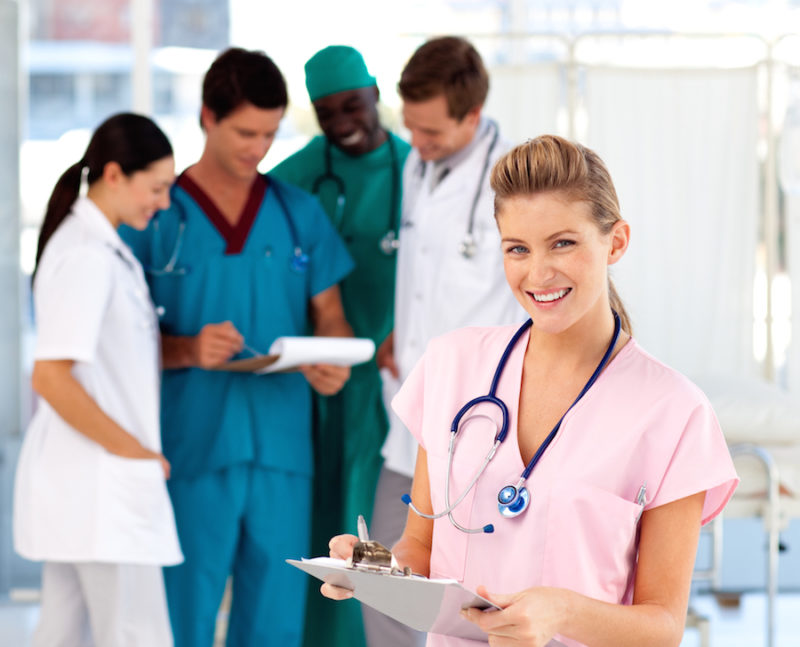 A Dental Assistant Is An Important Part Of A Team
Being part of a team is a big part of most professions. Your future career will involve collaborating and working closely with your coworkers. Teamwork is especially important in the healthcare field, such as dental offices. Becoming a dental assistant isn't only a great career. It's also an opportunity to be part of a close-knit, essential team. Dental assistants ensure smooth operation and a great patient experience. Join the team by applying to dental assistant schools in Louisiana today! 
What Do Dental Assistants Do? 
As a dental assistant graduate, you could start a rewarding new career. According to the U.S. Bureau of Labor Statistics, the median salary of dental assistants is more than $40,000. But, when we say "rewarding," we mean more than just your salary. Of course, dental assistants are a vital part of a dental team. And they're also an essential part of the patient's experience. Your demeanor could set the tone for their whole appointment. Providing comfort and information to patients every day can be very rewarding, too. Some of your other duties could include: 
Preparing The Work Area And Instruments 

Assisting Dentists And Hygienists During Treatments And Procedures

Instructing Patients In Proper Oral Hygiene

Processing X-rays 

Completing Lab Tasks

Instructing Proper Oral Hygiene
Are you still trying to decide if becoming a dental assistant is right for you? Take this Career Readiness Quiz. It only takes three minutes! You'll get a personalized report with information on the positions that best suit you. 
Who Are Your Teammates?
Depending on its size, a dentist's office needs quite a few employees. While there are specialists you could work for, most practice general dentistry. That means their patients visit them for cleanings, fillings, and root canals. They can also provide some cosmetic services such as teeth whitening. A typical employer has the following: 
Dentist.

Of course, there's the dentist. Many dentists own their own practice, which means they'll be your boss as well. As a dental assistant, you'd help them by sterilizing instruments and assisting during procedures. 

Dental Hygienist.

These employees are tasked with giving patients their regular cleanings. Dental assistants work closely with hygienists. For example, you would dry patients' mouths using suction while the hygienist cleans the teeth. 

Receptionist/Office Manager.

These employees make appointments, maintain records, process payments, and bill insurance. They focus on the business side of things to keep everything up-and-running. However, as a dental assistant, you could be doing many of these duties yourself as well. 
Dental Assistant Schools In Louisiana
Medical Training College in Baton Rouge (MTC) offers students affordable, professional, and comprehensive training. MTC instructors, staff, and facilities are all top-notch. Come and see it for yourself. Get started by contacting our admissions team online or at 225-926-5820. In-person and virtual appointments are available. Our team is ready to help you change your future and join a healthcare team of your own! Your new future could start today.