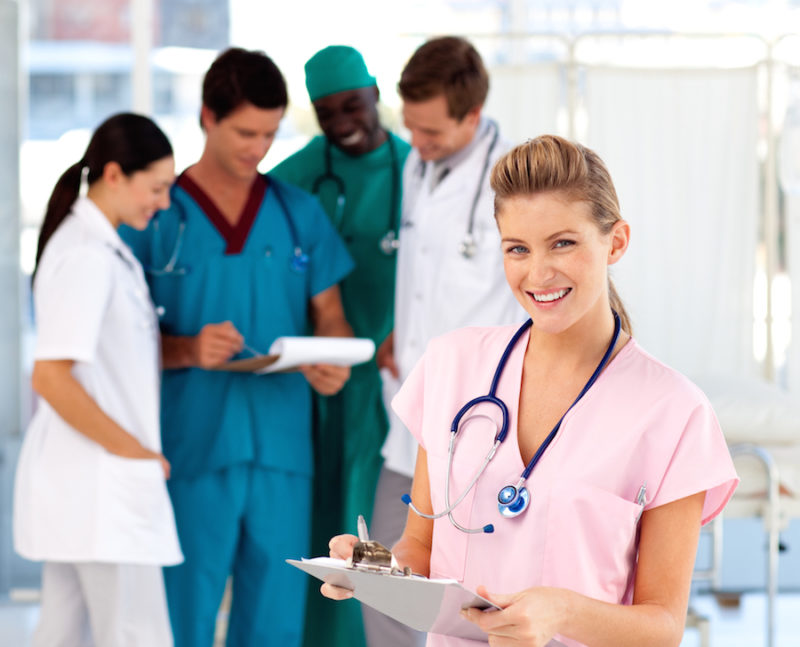 The new year is here, and people are taking this time to make big changes to improve their lives. With COVID-19 continuing, many are choosing a new career to change their future and become essential. With this in mind, have you ever thought about a career in healthcare, dental assisting, or massage therapy? Discover how you can become essential with an education from Medical Training College (MTC) and begin to make a difference in your community.
Why Should I Make a Career Change?
There are a million reasons why people choose to change their careers. At MTC, we've heard them all. For example, many students enroll because they want to move past their retail job and move into an essential career. With a career, you could receive better pay, benefits, and a peace of mind knowing you found the career for you, not just a job.
And with COVID-19, more and more people are making the change because they want to do their part in fighting the virus. Healthcare facilities and massage therapy businesses in Baton Rouge are struggling and need more staff. Not to mention the current staff is being overworked and are in desperate need of more help. But even so, where do you begin? That's where we come in!
How MTCBR Can Help
As educators, we're dedicated to your future. We currently have four programs available for enrollment. 
Take charge of your education and begin the first steps to a new future. Our school has a number of financial aid options available, to those who qualify. Get in contact with our team to see if you qualify for a variety of loans, grants, or private programs. At MTCBR, we're here to help you get the career training you want.
Enroll In Our Career College Today
Are you ready to make a change in your future and become essential? Enroll today at MTCBR and see how you could change your future with a new career. Have any questions about our programs or for our career college staff? We're more than happy to help. Give us a call at 225-926-5820 or send us a message online and we'll be with you soon.