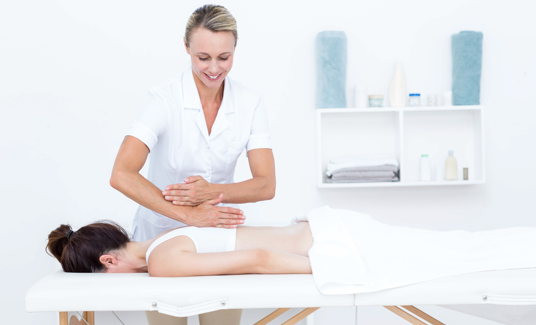 Medical Training College in Baton Rouge is an institution that has been offering training for massage therapists for more than 25 years. MTC was founded as a massage therapy school but has expanded its programs to include medical assistants, practical nurses, and other useful career training.
If you want to work with your hands, train for a career in less than a year, and graduate with real skills in your field, then you should consider attending massage therapy school in Baton Rouge. Medical Training College would love to have you!
Look Into Financial Aid
Financial aid is available for those who qualify at Medical Training College. Our admissions team will work to determine whether you qualify for financial aid and how much you qualify for. We want to help you to get career training and most of the time your ability to do so depends upon how much financial aid you qualify for. Our team is trained and experienced with financial aid issues and will do everything in our power to ensure you get the financial aid you qualify for.
Massage Therapy Program
Our massage therapy program has helped hundreds of students to train for and launch a new career after leaving our school. We're proud of the role we're able to play in our students lives.
Why Medical Training College?
That is a good question. Why should you attend Medical Training College for massage therapy school? Well, it boils down to this: we want you to succeed. We provide you with the training you need in order to be successful. This includes:
Small Class Sizes, so you get more attention from instructors.

Financial Aid, available for those who qualify.

Caring Instructors, because your success is our success.

State of the Art Facilities, so you have all the tools you need.

Externship, at the end of your program to give you real world experience.

And more.
Schedule A Tour, See The Campus
Are you interested in massage therapy school but unsure of where you want to attend? That is okay! We'd love to have you come to the Medical Training College campus. Schedule a tour and visit at a time that is convenient for you.