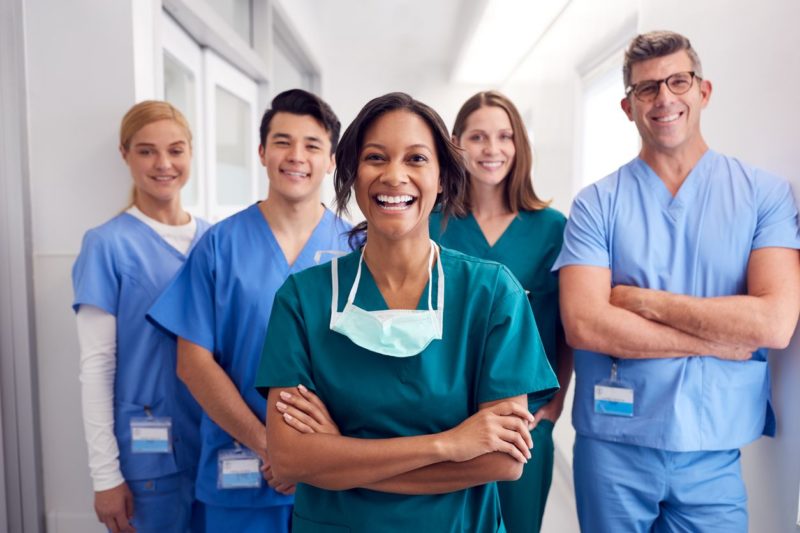 Unless you've been living under a rock for the past year, you're well aware of how important jobs in the medical field are nowadays. (And, alternatively, how rocky jobs in the service industry and retail can be.) If you want stability and a job where you can actually grow and be fulfilled, then look into classes for medical assistant training. As a medical assistant, you can truly take care of people who rely on your skills. Say goodbye to the thankless job of stocking inventory, and sit down with patients who will appreciate you and your work. 
So if you've felt stuck in a job that isn't rewarding and doesn't seem to be going anywhere, then take a chance at a better life and a more fulfilling career! The medical career classes at Medical Training College (MTC) are the perfect place to start. And the best part is that you could start taking these steps toward an exciting new future in less time and for less money than you think! For example, did you know that our medical assistant program can be completed in as little as 7.5 months? Discover the many great advantages career training from MTC could bring you.
How Medical Career Classes From MTC Can Prepare You for a New Career as a Medical Assistant
If you want to make a living while making a difference, a career in the medical field is an excellent way to do it! Imagine getting out of bed each day knowing your work helps others and could even save lives. At MTC, we get our students ready to embark on meaningful healthcare careers. Find out about the benefits that come with professional training from MTC. 
1. Join a Growing Field
When you're ready to start a new career, one of the biggest things to keep in mind is the job outlook. Before you dedicate time to taking your courses, you want to be sure that the industry will be growing instead of shrinking or staying the same. This can make finding a job easier after the training program has been completed. 
And when you choose the medical assistant program at MTC, the great news is that this position is on the rise! The United States Bureau of Labor and statistics projects that the number of medical assistant positions will grow 19 percent from now to 2029. This rate is recognized as much faster than average. And that translates to more potential opportunities in the future!
2. Training That Help Students Thrive
Our students learn from experienced instructors who are also medical professionals. And you can benefit from their expertise to grow in your career as a medical assistant! Our students receive training that prepares them to work in the real world. So, in addition to learning in the classroom, they also benefit from externships where they can work in healthcare facilities and experience the position first-hand.
3. We're Ready to Help You Find Financial Assistance
The cost of our programs is often significantly lower than four-year colleges. But we also work with students to find financial assistance when possible to help them overcome financial obstacles. Over the years our Career Services department has assisted many students, determining how much financial aid they need and helping them find it if they are qualified. 
This includes programs such as federal pell grants, direct loans, plus loans, Federal Supplemental Educational Opportunity Grants, and others! So, when you need assistance, we are ready to work with you.
Ready to Jumpstart Your New Career? Choose MTC
Medical Training College has been helping students advance their careers since 1992. And our dedicated staff would like to add you to that number! If you have a passion for helping others and want to work in the medical field, contact us online or give us a call at 225-926-5820. Don't just dream about starting a new career, see how you could make it happen with MTC.